Porsche Boxster 718 – 2.5 S 2dr PDK (AK21 BXO) POA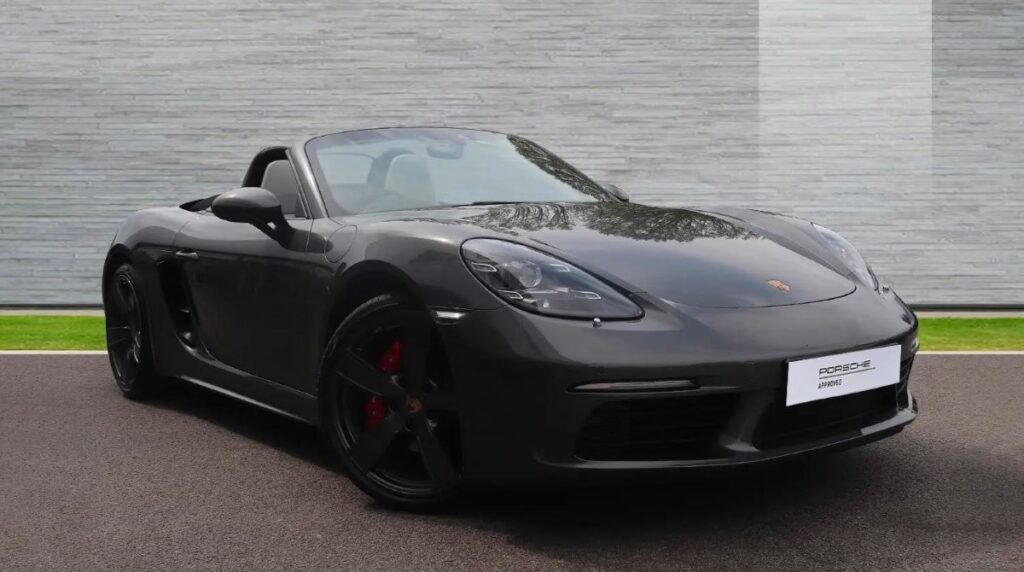 Please see details of this Porsche Boxter 718 – 2.5 S 2dr PDK.
Key Data: 
Year: 2021 (21)
Mileage: 9,150
Serviced: First service not due until May 2023
MOT Expires: First MOT not due yet
Transmission: Automatic – PDK
Fuel: Petrol
Engine: 2,497cc
Body: Roadster
Colour: Grey
Condition: Grade A
Extras: Specification will be confirmed
Note: This photo was supplied by the owner, the rest will follow.
If this is something you'd be interested in purchasing based on the information we have provided, please contact us via email info@sellyourprestigecar.com or call us on: 01432 805 216 
We look forward to hearing from you. 
Joseph Catley – SYPC Media Manager